Tab 1 is used to set up basic building and meter definitions. It can all be entered manually, or the building and meter map can be imported more quickly if it already exists in a spreadsheet.
When setting up a new building or meter, the user tabs through the data entry screens listed on the left. This format is used wherever detail is added to the database.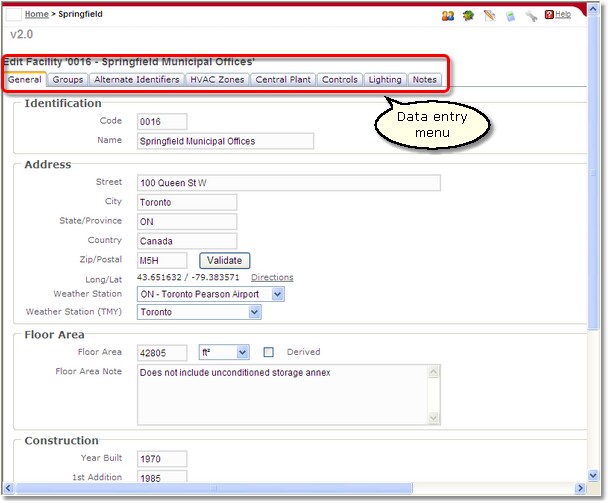 The Energy Accounting Module includes our exclusive to-the-penny rate modeling engine. No matter how many fields or how complicated, we can define and simulate any rate tariff precisely. What that means is that ManagingEnergy automatically compares the cost on the invoice against the cost from the rate engine. If there's a difference, ManagingEnergy will tell you how much you might be able to recover from the utility company.
It also means that ManagingEnergy can compare rate tariffs available in your market, and suggest which option would be least expensive for your usage profile.
---
gt_Module1.BuildingsMeters
&nbsp &nbsp &nbsp &nbsp ©2011 Managing Energy Inc.