Start with Energy Accounting functionality (Tabs 1 and 2), maybe for a small number of buildings. As you become more familiar with the system, add more buildings and features for Building Operations (add Tab 3) and Conservation and Renewal (add Tabs 4 and 5).The best part is that you never pay for more than you're using !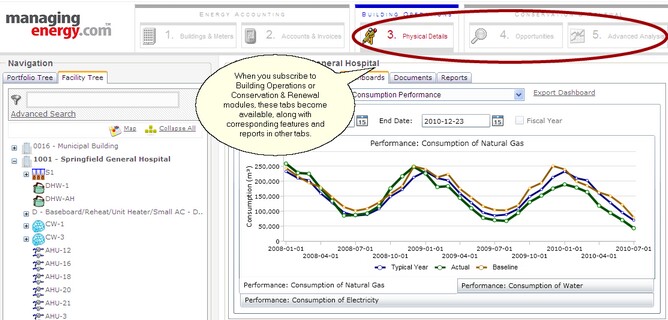 ---
gt_Advanced_Subscriptions
&nbsp &nbsp &nbsp &nbsp ©2011 Managing Energy Inc.