Energy Saving Opportunities must make economic sense. This is true whether you are trying to maximize utility invoice savings for a given amount of money, or trying to minimize your carbon footprint.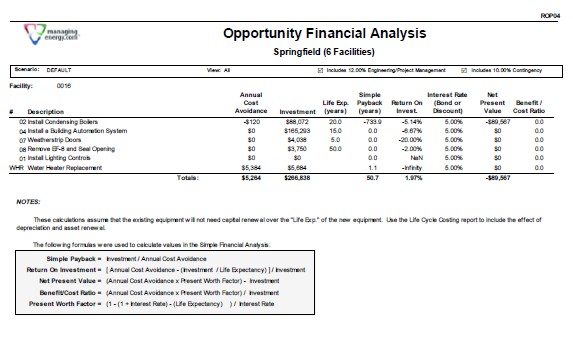 ManagingEnergy looks at each opportunity using several different financial criteria. These criteria range from the intuitive (Simple Payback) to the more complicated accounting indices (Benefit / Cost Ratio).
This gives financial planners the information to rank the opportunities in the Energy Management Plan.
---
imec_Financial_Modeling
&nbsp &nbsp &nbsp &nbsp ©2011 Managing Energy Inc.