Over the past few years, digital cameras have become valuable tools in documenting equipment and energy audit progress. But if photos are not organized quickly after they are taken, their value is lost. ManagingEnergy provides a facility for sorting, annotating, and storing digital photos on our servers. During an energy audit, the photo logs and relevant notes are easily printed out and provided as appendices to the report.
From that point forward, the photos are always available, a great online reference for facility managers and building operators.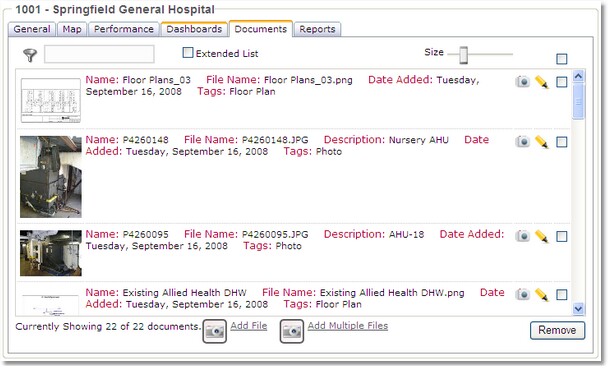 The Documents Tab provides document management functionality. Attached photos, drawings, spreadsheets, or any other kind of document to items in the navigation tree. Open them with a double click.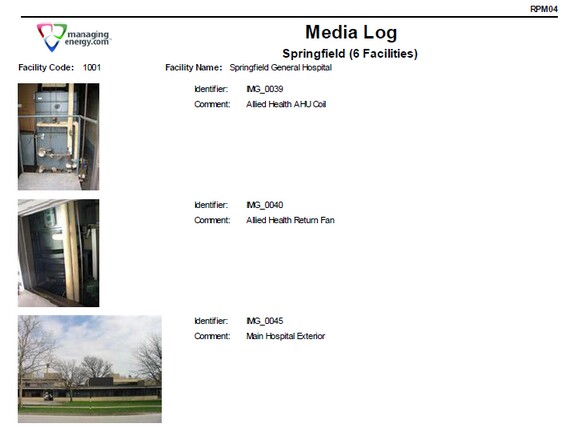 A variety of report are available to report on photos and attached documents, either full size or reduced.
---
imec_Photo_and_Document_Storage
&nbsp &nbsp &nbsp &nbsp ©2011 Managing Energy Inc.