An Energy Management Plan is of no practical benefit until energy management opportunities are put into action. Opportunities will vary widely in degree of difficulty. Internal staff will be able to implement many opportunities on their own or by dealing directly with HVAC or lighting contractors. Other opportunities are not technically complex, but will require experienced project management. Finally, there will be some larger and more complex projects that require professional engineering and may be best handled through a formal specification and bidding process.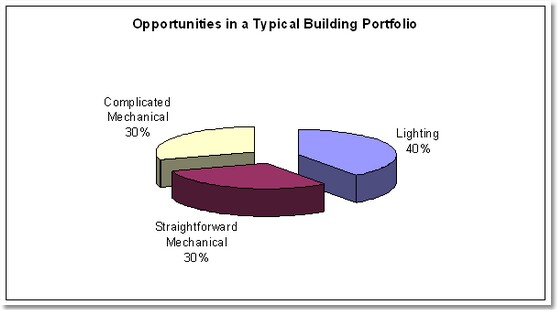 Ultimately it is up to you to decide how much to implement and how to go about it. A ManagingEnergy plan is all about uncovering opportunities and providing guidance. It contains all of the information for a facility owner to decide how to best convert information into action.
From there ManagingEnergy includes tools to track implementation and close the loop with regular reports on program results.
Engineering Skills - On Call
Our partner company, Efficiency Engineering Inc. (EEI), specializes in mechanical/electrical retrofit design in existing buildings. If you need it, EEI has full in-house design and project management capabilities to help you turn your plan into high-return investments in your building assets. Check their web site at www.ee-solutions.com.
---
imec_Implementing_the_Plan
&nbsp &nbsp &nbsp &nbsp ©2011 Managing Energy Inc.