Tab 5 is where ManagingEnergy helps you sort through the jumble of invoice and energy data to figure out the true results of your energy conservation efforts. It uses industry-standard procedures to factor out weather and other independent variables and create a statistically-valid baseline. From there you can find out if your new heating plants are really saving energy, even if this year is much warmer or colder than usual and even if you've added a new wing on the building.
Advanced Baseline Modeling

Module 1 provides automatic baseline modeling, including weather correction. Module 3 adds the flexibility of advanced modeling for energy analysts.
Use the modeling screen to visualize heating and cooling loads, to manually set balance point temperatures, and to check conformance with industry standards.
When you have clarity on your utility baselines and how they are created, you have the insight to :
| | |
| --- | --- |
| • | Identify problems that need action. |
| | |
| --- | --- |
| • | Find out what works and what doesn't. |
| | |
| --- | --- |
| • | Justify further investment by management. |
| | |
| --- | --- |
| • | Correct the information imbalance in energy performance contracts. |
Baseline Adjustments
Baseline adjustments are changes to the building or building use that are outside of the energy management program. ManagingEnergy accounts for them in the Conservation and Renewal Module, and shows them on the Tab 5.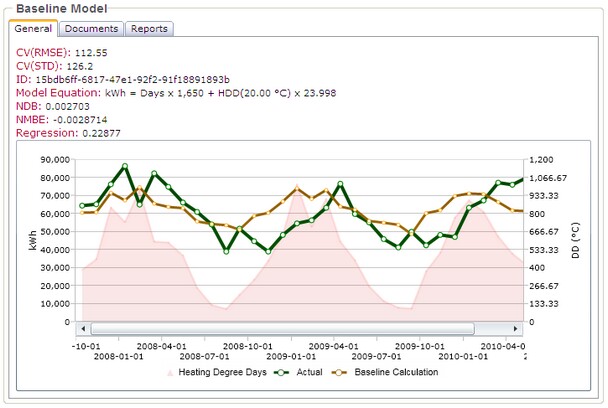 ManagingEnergy keeps all the detail, so you can easily track back to see how baseline adjustments are being calculated. Energy Service Companies and Owners can negotiate agreement on baseline adjustments, and document them here where they are always accessible.
Weather Data
Heating and cooling savings are a big part of most energy conservation programs, but without current weather data, you can't calculate them. We make sure the daily temperature data is there for the weather stations you need, from a database of 30,000 weather stations globally. No extra cost and no data entry or import processes.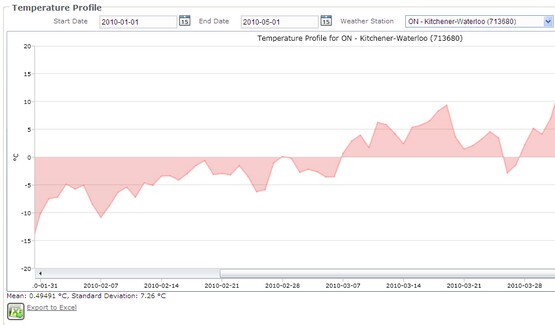 Wherever your buildings are located worldwide, we keep the daily temperature data updated for you. No extra subscription or third party providers.
---
gt_Module3.PerformanceBaselines
&nbsp &nbsp &nbsp &nbsp ©2011 Managing Energy Inc.