Normally users will link to the Help Desk from within the application, however the help desk has been configured so that authorized users can also create a new ticket by sending an email. Emails from unknown users (email address not recognized) will not make it through. Email attachments will come through as attachments on the ticket. There are two email addresses that will work:
support@managingenergy.zendesk.com
Emails to the second address will pass through our Exchange Server. This was accomplished by creating an Active Directory Contact associated with both addresses, as shown in the illustration below.
Note that everything in the email will make it into the ticket content. That includes address info, "think before printing..." footers and anything else. Any logo graphics will go in as attachments. Suggest to clients that they strip unneeded content of the bottom of ticket emails.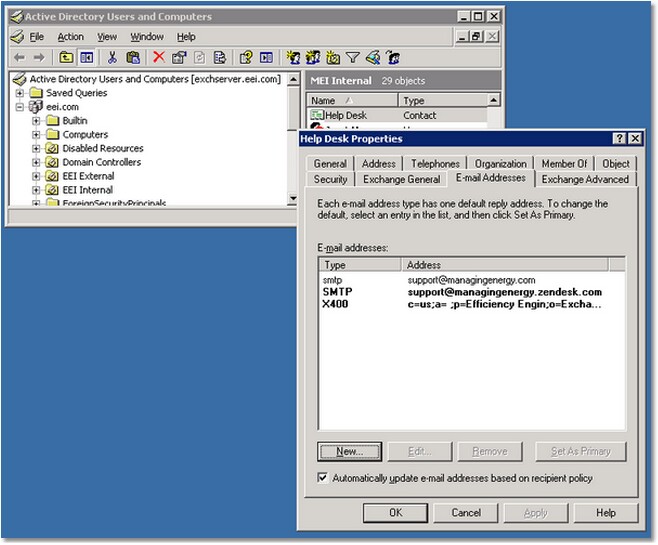 ---
zen_Initiating_a_ticket_with_an_em
&nbsp &nbsp &nbsp &nbsp ©2012 Managing Energy Inc.