The first step in creating an Energy Management Plan is to perform an in-depth analysis of past electric, fuel and water invoices. The utility invoice analysis tells energy auditors what to expect during the site visit. For example, the meter modeling graph below shows that the natural gas usage in this building is almost entirely weather dependant (used for heating). Energy auditors would take note of this for the on site investigation, to focus on seasonally variable heating uses rather than base heating loads (e.g. heating boilers).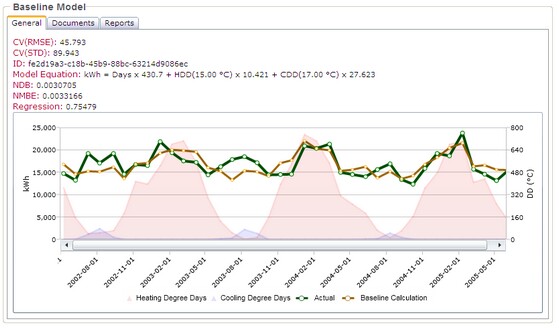 The baseline modeling process is a statistical analysis which is always available for review by project team members.
The system incorporates the latest utility monitoring software to normalize consumption to any variable (heating degree days, cooling degree days, apartment rental units, etc.).
This statistical process allows us to extract as much information from the invoices as possible. It also sets reasonable and attainable limits on the savings that can be obtained through energy related measures.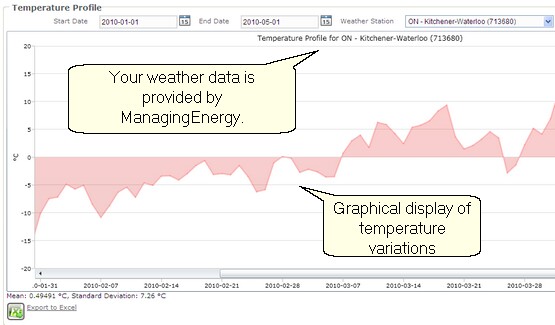 Weather data, for any of 30,000 global weather stations, is updated regularly as part of the subscription.
---
imec_Utility_Bill_Analysis
&nbsp &nbsp &nbsp &nbsp ©2011 Managing Energy Inc.