Meter baseline models are one output of the utility analysis process. They define a baseline of annual utility use under typical weather conditions, based on recent utility billing history.
A meter model is an equation which can be used to forecast expected use for a known time period under a known set of conditions. The picture below is a baseline model for a natural gas meter. Click on parts of the picture for more detail on interpreting it.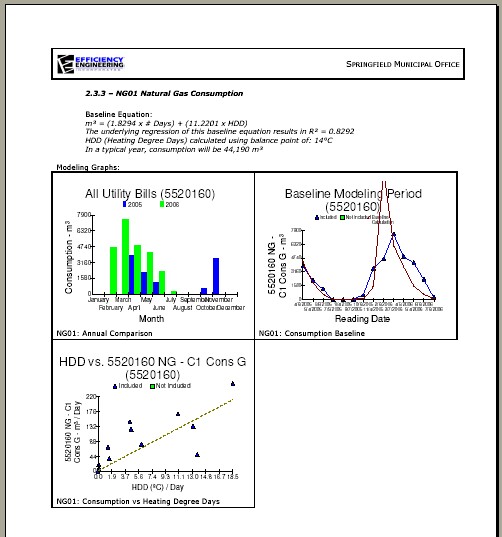 ---
brg_Meter_Modeling
&nbsp &nbsp &nbsp &nbsp ©2017 Managing Energy Inc.