The lighting tables are used to store building survey information, retrofit combinations as well as the standard list of fixtures, lamps and ballasts available to the users. The relationship these items share is shown below: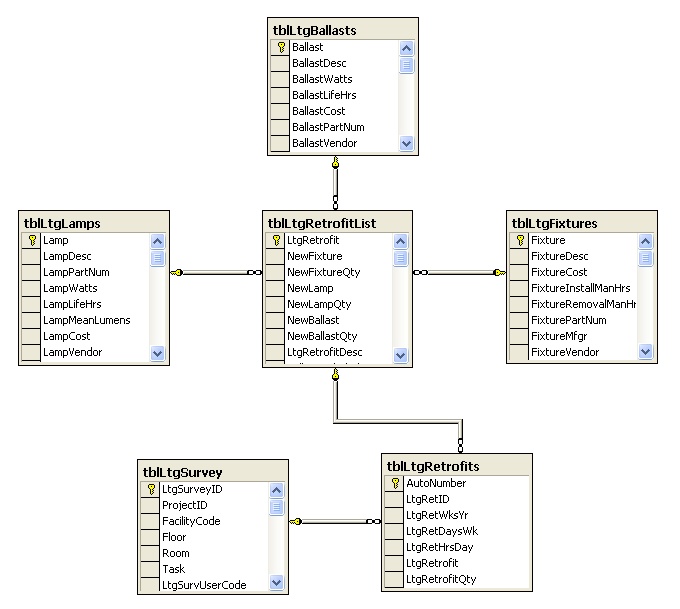 In addition to the above there are three additional update relationships that are maintained between each of the parts tables (tblLtgFixtures, tblLtgLamps, tblLtgBallasts) and tblLtgSurvey.
---
Lighting
&nbsp &nbsp &nbsp &nbsp ©2011 Managing Energy Inc.